About The Friendly Harbor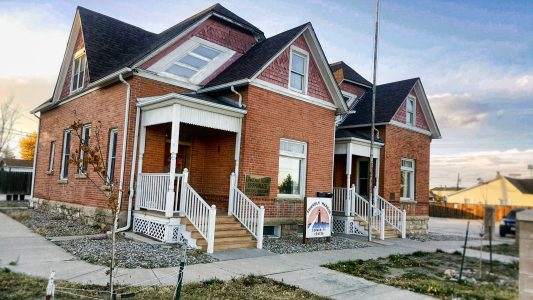 Stigma was cited as the reason for not accessing treatment by 18.5% of persons who needed and sought treatment but did not receive it.
In addition to being a barrier to receiving treatment, stigma plays a significant negative role in treatment outcomes and access to services for those in recovery.
The adult mental health hospitalization rate is 50% higher in Pueblo than for the state of Colorado
Hospitalizations for adult suicide attempts is 89% higher in Pueblo than for the state of Colorado
1 in 5 adults have a mental health condition. That's over 40 million Americans; more than the populations of New York and Florida combined (MHA).
Friendly Harbor Community Center
Friendly Harbor is the go-to place in Southern Colorado for mental wellness support and recovery.  Friendly Harbor has been improving the lives of adults in recovery from mental health and substance use disorders since 1995.
We are a peer-run organization that connects adults with mental health and substance use issues with the information,  emotional support, and referrals they need to live full, satisfying lives.  We provide a central location to gather and exchange winning strategies on the many paths to recovery.  
The Friendly Harbor provides a positive atmosphere for growth, and encourages empowerment and self-reliance through peer support, advocacy, and role modeling.  Friendly Harbor is not a treatment facility. Our Peer Specialists model the skills used to recognize and manage symptoms and build a satisfying, meaningful life. Their lived experience is a powerful complement to mental health services, but it is not treatment.
The Friendly Harbor actively works to counter the effects of stigma by supporting the recovery of its members, and speaking to and collaborating with family members, community agencies, and other Pueblo County citizens.
Through our advocacy work we are messengers of mental health literacy to the larger community. Whether you are needing some face-to-face support, wanting to network with others in similar situations, needing referrals and coaching, or just needing a night of fun and entertainment with the art class, watching movies or joining dinner socials, we promise you a welcoming environment to fulfill your needs.
Friendly Harbor Community Center promotes wellness and recovery from mental health and substance issues by providing a safe environment and connecting people to healthy relationships and organizations through Peer Support.